Archive of posts with category 'Advice'
14 February 2016 | Advice
You can buy seed potatoes by the kilo in many garden centres but if you want smaller quantities visit Percy Chapmans Garden Centre, Twickenham, on the corner of Heath Road and Colne Road.
14 February 2016 | Advice
This summer there has been at least two incidents of plot holders spraying the paths with weed killer which had a serious effect on the crops in adjacent plots.
5 November 2015 | Advice
3 May 2015 | Advice
3 May 2015 | Advice
A novel way to deal with tomato blight _Trouble in the vegetable patch? Break out the aspirin - it nips pesky blights in the bud_ It has been hailed as a wonder drug that can fix a headache, treat fever and even help prevent a heart attack or cancer. Now, it seems, aspirin has added yet another life-saving string to its bow - at least for tomatoes and potatoes.
15 June 2014 | Advice
The lock and chain for this are difficult to manipulate. So please don't put the shank of the padlock through the hole in the sliding bar. Wrap the chain round twice loosely and put the shank through two links of the chain.
28 April 2011 | Advice
You may not have realized it, but one of the many things that the committee does is arrange public liability insurance cover for the Cavendish House site, through the National Society of Allotment and Leisure Gardeners (NSALG).
1 October 2010 | Advice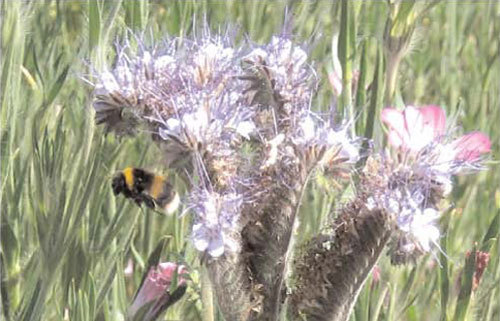 1 October 2010 | Advice
The Adrian Hall Garden Centre in Feltham has set up a scheme to provide for bona fide allotment growers a range of products used for the growing of produce and the cultivation and maintenance of plots. For registered members, these will be at prices lower than those offered to the general public. For example, all outdoor plants (fruit, vegetables, bedding plants) and pots and containers are 15% less; tools, growing media, seeds, bulbs, fencing materials, screening, meshes and netting, fertilizers and chemicals are 12.5% less. And there are many other items at between 12.5% and 5% discount. You can register by getting a form and information pack from the centre (Snakey Lane, Feltham TW13 7ND), or call 020 8751 7600 or visit www.adrianhall.co.uk and click on the Allotment Grower Plus logo. Give Michael Thierens' name and address as the contact. Once registered, you'll get a card, which must be shown at each transaction to claim the discount. You can also phone or email to check stock and prices or request information.
14 June 2010 | Advice
Older Articles