Archive of posts with category 'News'
Spring Awakening In this week of sub-zero temperatures, you may appreciate a cheering reminder that Spring really is just around the corner, as Chapman's Garden Centre in Twickenham already has seed potatoes, onion and shallot sets for sale.
27 January 2017 | News
Cavendish House Allotment newsletter - issue no. 24 - Autumn 2016 In this issue:

Best allotment in the borough 2016
Seasonal Jobs for October and November
Cavendish Allotments Association

AGM

On site news
Recipes
9 November 2016 | News
Help the Hedgehogs Hedgehogs eat slugs and snails, but are becoming very scarce. The Environment Trust would like to know if you've seen one in Richmond Borough recently. If you have any hedgehogs in your garden or allotment send in your photos / sightings.
23 April 2016 | News
Richmond council are hoping to revive use of Moormead Pavilion as a community facility with public toilets.
23 April 2016 | News
Following delays in deliveries last year we are trying a new supplier.
5 March 2016 | News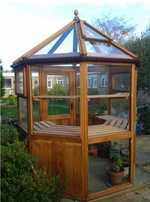 17 January 2016 | News
For those who weren't at the AGM here is an opportunity to buy vegetable & flower seeds at a substantial discount.
12 December 2015 | News
To prevent frost damage the water supply to the standpipes has been turned off.
26 November 2015 | News
There are two desks in the car park that have been donated, to go to good homes. If you are keen, please contact a member of the committee. A contribution to the Cavendish funds would be welcome.
5 November 2015 | News
Do you have fruit trees with surplus windfalls? Rather than leave to rot on the ground do please leave by the noticeboard/s for people to take, or put notice on noticeboard if you would like them taken from your plot.
5 November 2015 | News
Older Articles